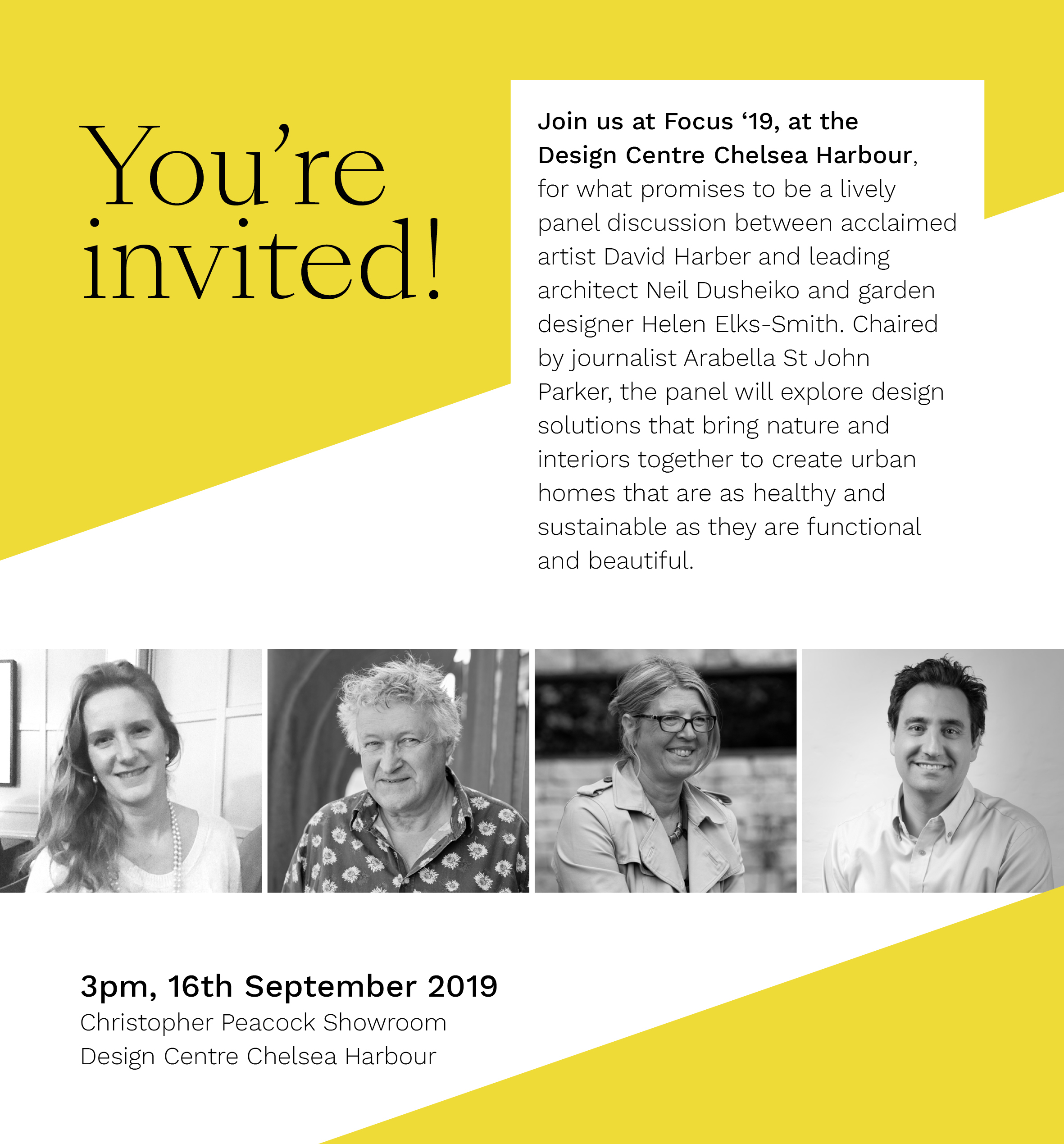 Neil Dusheiko is delighted to be joining the panel discussion at The Design Centre Chelsea Harbour Focus/19 on 16th September at 3pm
For six days Focus/19 at Design Centre, Chelsea Harbour is the design event for excellence. Welcoming trade professionals and design enthusiasts from around the globe, the programme is dedicated to inspire, inform and deliver the best in world-class talent.
Taking a holistic approach to both the outdoors and indoors, Christopher Peacock hosts a discussion on designing for urban settings with Arabella St John Parker, David Harber and Helen Elks-Smith.
The Christopher Peacock Showroom is located on the First Floor in the South Dome of the Design Centre Chelsea Harbour.