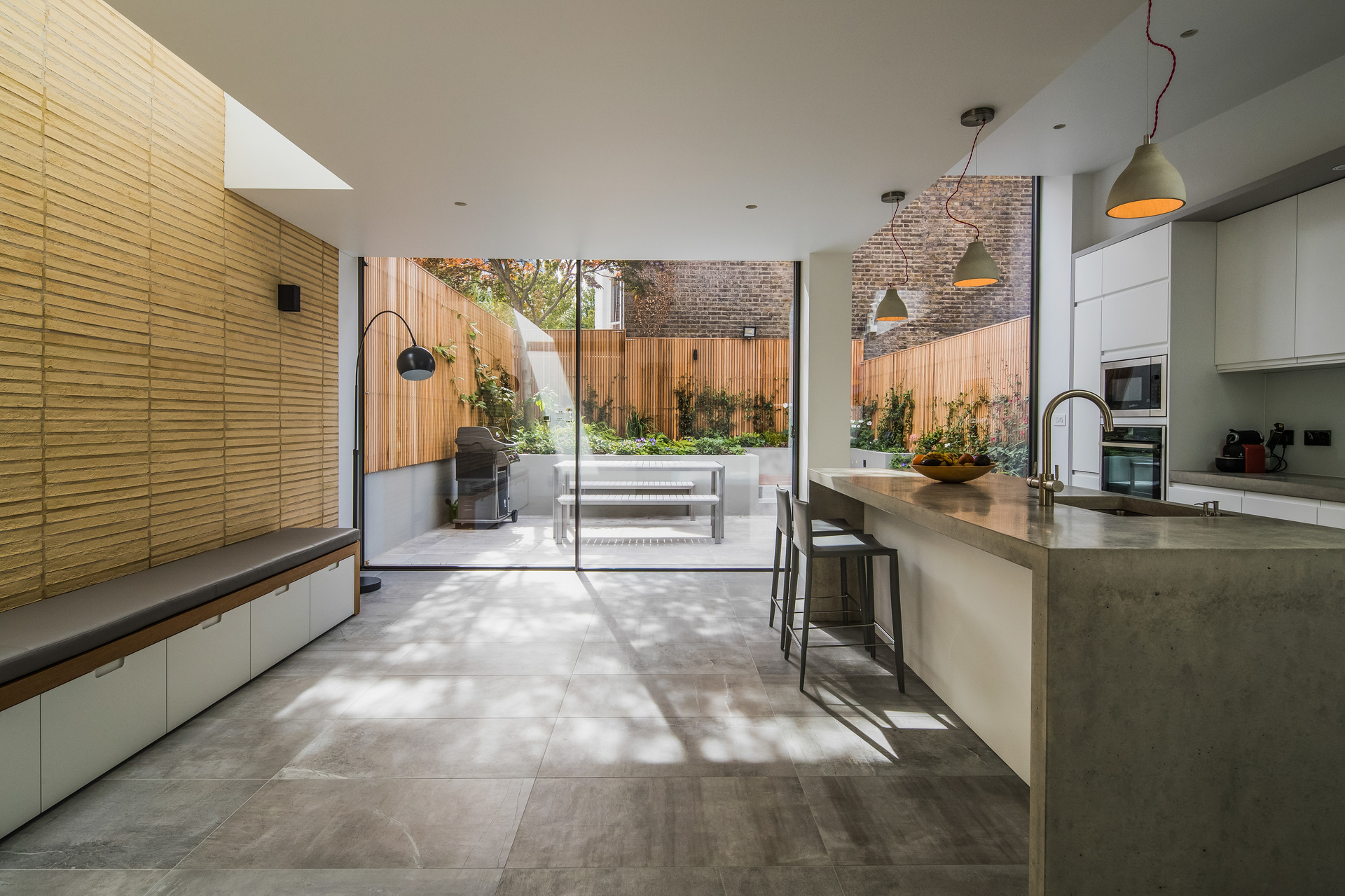 Are you looking to take on a new building project? Perhaps you want to build in a conservation area but are struggling to gain planning permission? If you need a company who can help you with architectural design services in London, we are here to help.
When you choose us, we will work with you every step of the way, building on your original ideas. Not only are we renowned for our unique and contemporary take on projects, but have a good record of gaining planning permission in conservation areas.
For this project, we refurbished and extended a Victorian house and turned it into a modern home for a family of five. Featured in Grand Designs magazine, the project started with us gutting the ground floor and connecting the living room, dining room and kitchen. What was once a cramped space is now a fully functioning and dynamic family home.
If you're interested in starting on a new project with us, get in touch with the team today on 0207 354 8106. To view all of our fantastic previous projects and awards you can browse our website.